The latest upgrade is a new Digital Preamplifier / DSP - Ground Sound DCN28. I also considered DEQX, but I chose DCN28: mainly because of multiple inputs and outputs (2 analog, 4 digital and 1 USB input, 8 channels), and balanced outputs as standard.
Ground Sound DCN28 is a capable tool. In my setup it replaced 2 DAC's, a Bryston preamp and the DBX. It has digital inputs and 8-channel analogue volume control. It is no art to achieve proper gain structure - all tendencies I may have had in the past to the noise / hiss is now completely gone. Now it is finally 100% noise-free! Software for measurement and generation of filters is very good. It is comprehensive and it takes time to familiarize oneself with all the possibilities and to use it properly - but I think it is a great advantage to be able to work in an integrated and interactive environment (with measurement, optimization and generation of filter parameters integrated in the same system). The way DCN28 builds filters is very similar to the method I have been accustomed to working with crossovers in the past.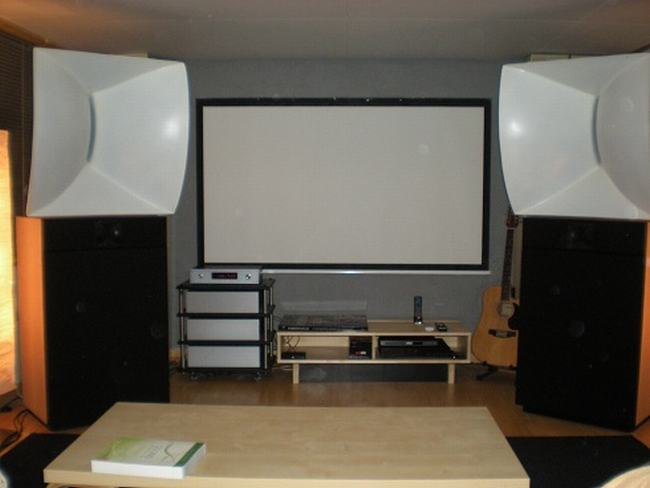 E-mail comments from Espen:
"First impressions are very good. Installing the drivers and software was a breeze."
"This is very impressive. I have designed some filters based upon old measurements (which I finally figured out how I was going to import). I think the software looks extremely good. There are options for just about everything (compared to what I'm used to there are many very useful features in capture tab and optimizer is lightning fast. Although the software is complex and extensive, the software is pretty user-friendly. But DCN28 is an advanced unit, which probably requires some prior knowledge of the user."
"Has now made some proper measurements and designed a setup from the scratch. Got a very good frequency response and completely correct phase at the crossover points. The "Optimize delay" feature is very useful. Very good - this is very promising! This is going well!"
"I'm starting to get pretty familiar with the XOverWizard and measurements and layout in general. I have made some very good sounding filters, and in addition also experimented with various "target curves" - BBC dip, Blauert curves, etc. (it is not necessarily always a flat response which is most correct). This is easy with 4 presets."
"DCN28 is a very capable tool. I am very satisfied in terms of user-comfort and remote control works great. There are adequate inputs, volume control works very well, balanced inputs / outputs increases user-comfort - and I also think the sound is very good "
"I have made good and usable measurements and used the facilities in the program to "remove room". Within Capture tab there is a wealth of possibilities, and here I have yet much more to explore. "
"the tabs of target curve and optimization is easy to use and works well. Optimizeren is also very fast."
"I'm going to spend some more time to optimize all the parameters that I can control through DCN28. But already now I'm quite sure: The speakers have never sounded so good as now. The sound is huge and very dynamic, and both warm and detailed at the same time. Both Allison Krauss and The Who sounds fantastic. There is absolutely no noise or other artifacts in the sound."
"Already I have started to plan the next speaker project: 4-way system with 15 "JBL bass, 10" JBL midrange 2123H, 2 "compression driver JBL 2445 with Truextent Beryllium diaphragms TAD TH-4001 horn, and JBL 2405 super tweeter. I have already obtained all the parts, but I can't start the building process until spring comes..."
Looks like we will see more fun stuff from Espen !!!