Comments from Harry:

"The current implementation is done with Ground Sound DCN23, Aleph and Hypex amplifiers. The complete filter is implemented on a separate ground plane inside my chassis. This is done because I expect to change some of the amplifiers in the future. Until now I used different Aleph amplifiers - but yours would also be a good choice. (Class A is great to listen to, but I get heating issues in my small apartment)."

"I am very happy with the ease of programming. I started out with only the XOverWizard graphics. At a later stage I started checking every change directly with Clio, to get a better insight on the changes in different angles. Everything works flawless."

"I am very happy with the result. A very big difference from the old passive filtering! I started out with changing my current speakers, to get a good proof of concept. With big results. Now I am going to built new speakers that can take better advantage of active filtering."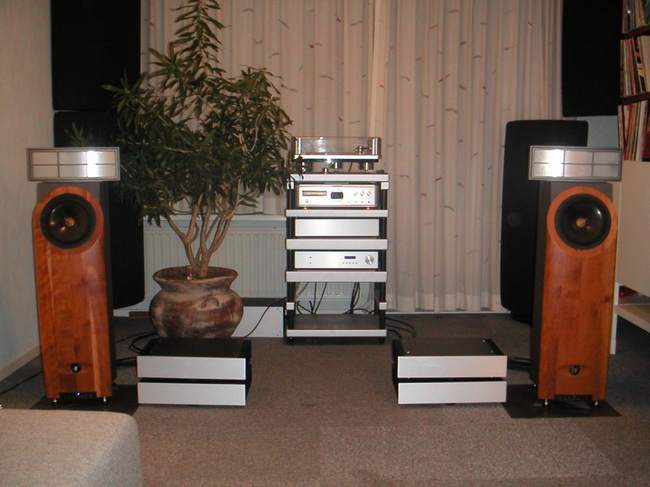 The current (not anymore) loudspeakers is a pair of dipole electrostat panel and 17cm woofer crossed at around 3200Hz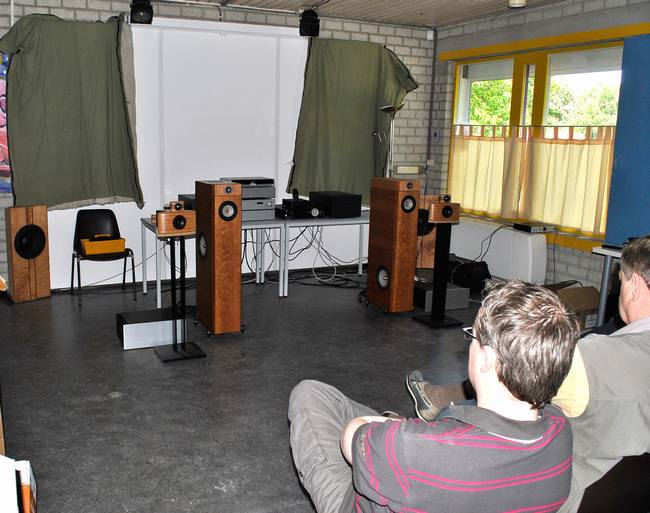 Yet another pair of speakers at a DIY meet in Netherlands - the small boxes on the stands
See Harry's new gallery with his latest system based upon DCN28...