Herwig in Austria has made a Digital Crossover with our DCN23 and Power Supply PSU DCN
in a ModuShop Galaxy GX288 casing.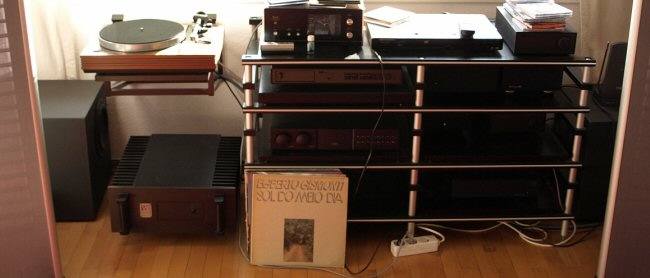 The stereo system consists of:

Source:
Linn LP12 / Lingo New / Trampolin / Ekos / Klyde 2004 / Lingo
Niam CD3.5 with HighCap

Preamplifier:
Niam NAC282 with power supply DualTeddyCap MK3 from Teddy Pardo

Loudspeakers / Power Amplifier / Digital Crossover:
Capaciti 160 electrostatic loudspeakers powered by good old White Audio Class A Poweramp / DCN23

Sub:
2 pushpull Visaton TIW200XS Subwoofers driven by HiFiAkademie Poweramp with built in digital crossover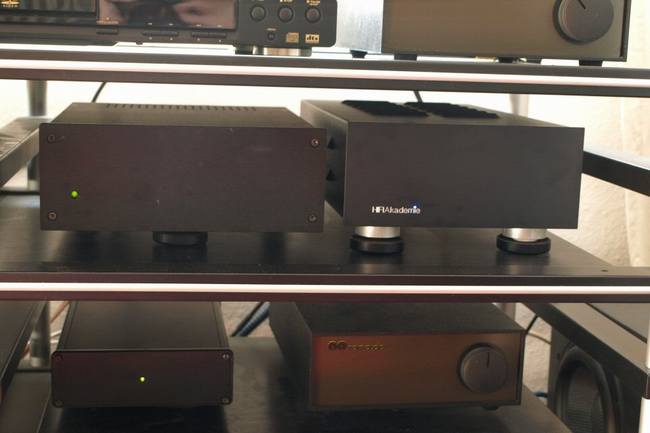 The Modu box with our DCN23 and PSU beside the HiFiAkademie AMP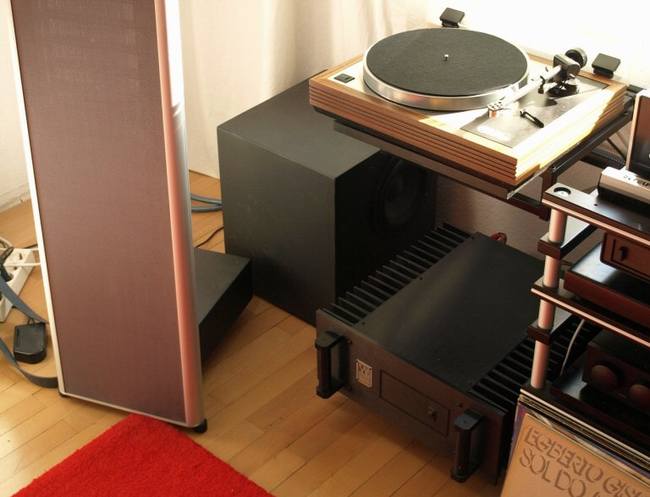 Here is a closer look at the big old White Audio Class A amplifier
and the bottom part of the left Capaciti Loudspeaker.
In the back ground you can see the push-pull subwoofer with 8" drivers.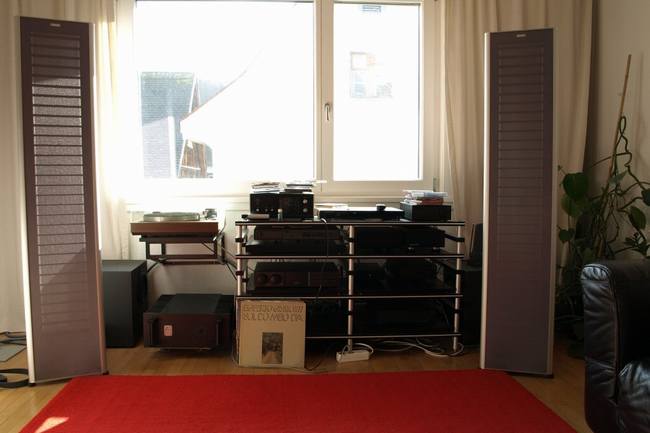 After playing with the DCN23 for a while, Herwig decided to have the DCN23 filter modified with new op-amps.
The choise was the very expensive AD8620 from Analog Device.

After the return of the upgrade made here at Ground Sound - Herwig comments are:
"The update with the AD8620 is a big improvement to the NE5532."
"The normal DCN23 is good hifi, but with the AD8620 music is music."



Herwig will probably also install the resistors between DCN23 and the White Audio amplifier
for better resolution and signal-noise ratio, which I think will improve the sound even more...
Let us know how it turns out if you make the modification !