Drawings on the door to visualize the final result. An very expensive line up of Thiel / Accuton ceramic drivers.
The assistant has been at it - programming the proto type.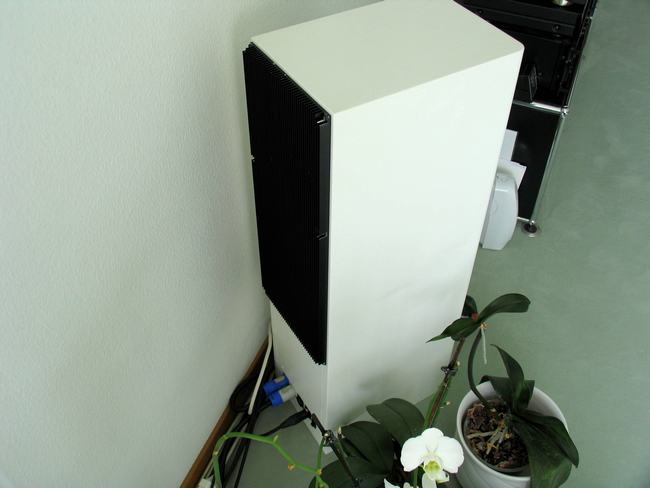 One of the rear speakers seen from the rear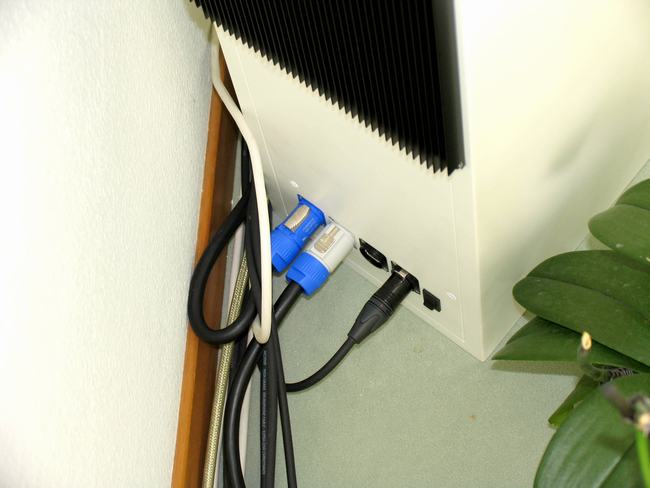 A close up of the well-organized connection panel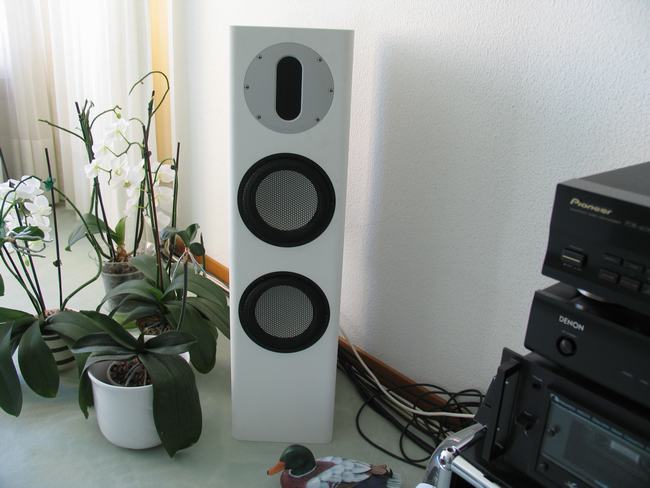 Rear speaker front
Right rear speakers with the current Dynaudio Focus sub - will be replaced at some point. The replacement will be yet an own made construction employing Thiel 280 sandwich drivers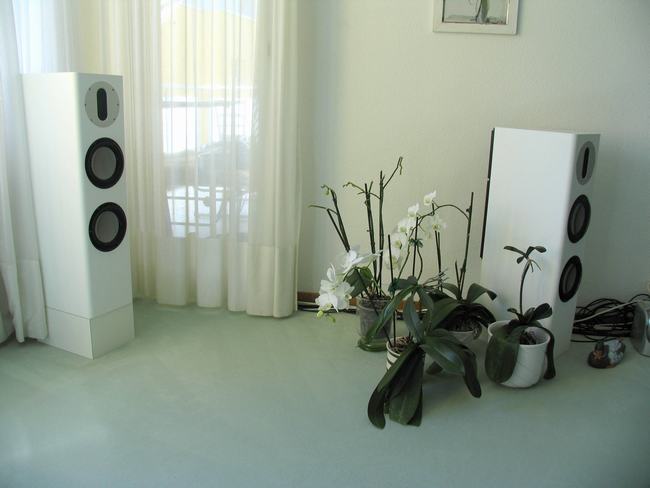 Left side rear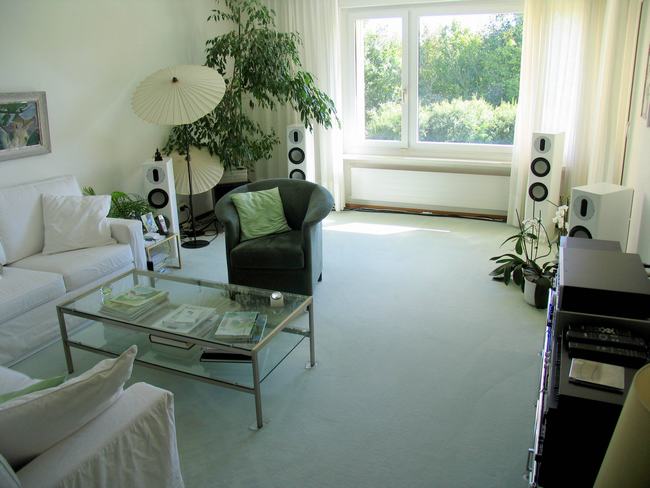 This is the way a real High End surround can be made !