"After the initial set-up the speaker sounded completely different to what it did before. Bass was well defined and present as never before. The dynamic capacity is improved beyond any expectations I had. I can really feel that my speaker is working properly now, and it is a pleasure to enjoy all my music where new details are revealed and everything comes together in a very musical way."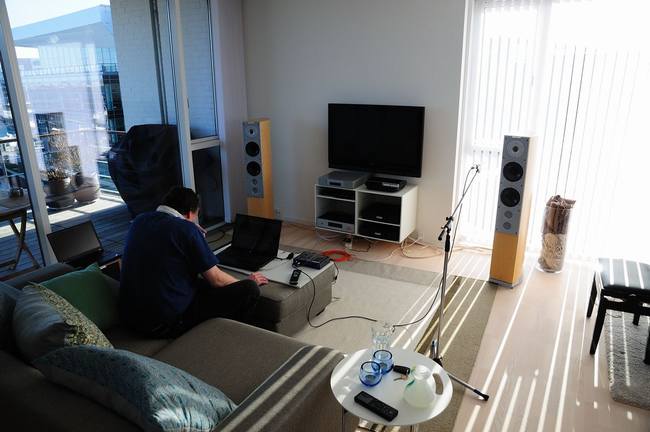 "Even though the speaker sounds great the DCN28 gives me the ability to change drivers and work with the sound by changing a lot of parameters in the crossover software. I have therefore started to think about, how it would sound if some of the drivers were upgraded to better performing drivers - maybe a Seas Excel instead of the original Peerless 6" HDS midrange..."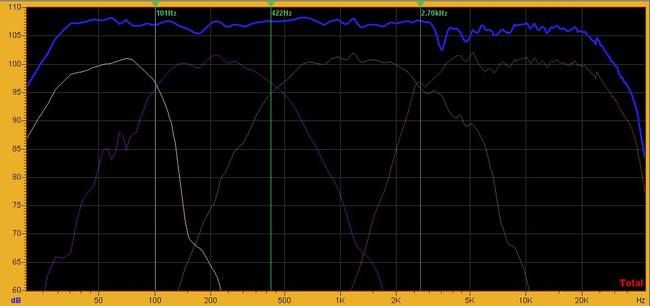 Frequency response of the active Audiovector Si6 in Søren's living room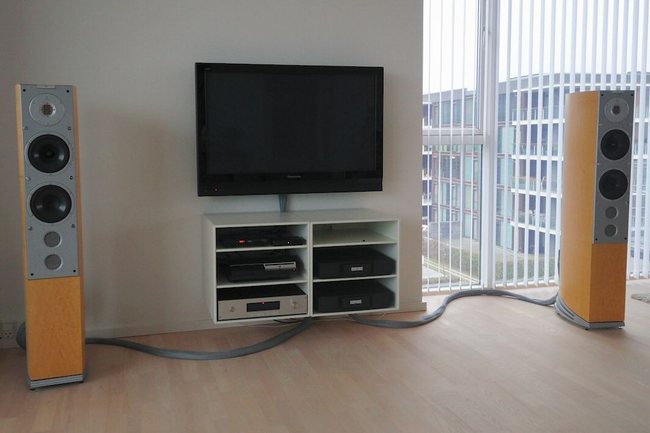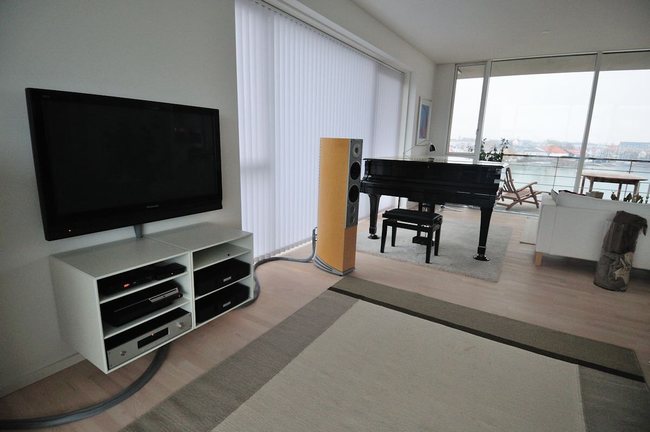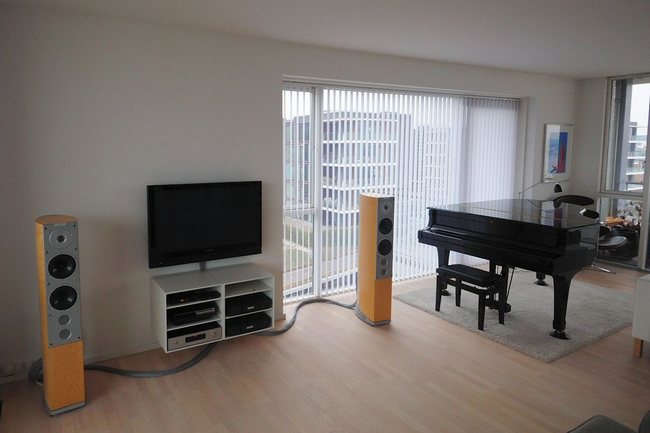 Søren: "I think it's a real nice setup and it performces outstanding"