Sven has been a long time Do-It-Yourself Loudspeaker builder and enthusiast. After many years using a number of the very successful Ground Sound DCN23 digital crossover Sven decided that now was the time to upgrade. The choice was obvious that it had to be DCN28 so that he also could replace the Lyngdorf digital pre-amplifier - altogether simplifying and having a shorter signal chain. Sven also invested in a Ground Sound Chassis II 1500 quad channel power amplifier. A part of the deal was that I Robert delivered the crossover/pre-amplifier and power amplifier and at the same time made the initial measurements of the system. At the time of delivery the system was 4-way active consisted of ScanSpeak dome tweeter, Audio Technology C-Quence 15 midrange, Tymphany LAT 500 bass and JBL LE15B subwoofers. I would say that the initial crossover set-up were very good and Sven also noticed a significant improvement in the sound reproduction - in fact much more details than ever before!
But in fact there was even more to gain in sound quality in the Listening Position! The fact was that the tweeter / midrange was placed too high when sitting in the the listening position and this was easily proved raising ones head some 30cm. And the sound stage also benefited from a closer listening position. Sven had some new ideas to work on after my visit and I even know he had ideas of chancing the Tymphany LAT 500 bass drivers to some Seas 8" drivers that he had in stock from a previous build...
Using the DCN28 and measuring the new drivers and boxes it will be an easy and fun task.
System components:
Pre-amplifier/Digital Crossover/DAC: Ground Sound DCN28
Power Amp 1: Prima Luna Dialogue 4 (Tweeter)
Power Amp 2: Gamut D200 Mk3 (Bass)
Power Amp 3: Ground Sound Chassis 1500 (Sub + Mid)
CD Player: Ayre CX-7
Blue Ray: Oppo BDP 103 EU
HTPC with JRiver Software to play hi-res music
USB Dac: HRT HD
AC Regenerator: PS Audio Power Plant Premiere
Projektor: JVC DLA X30
Cables: Acustic Zen, MIT, Silk, Furutech, Supra
Connectors: Furutech, Supra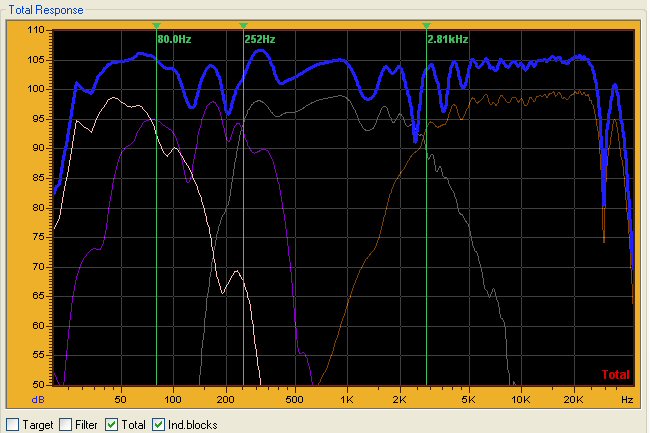 This is initial setup based upon measurements of the individual drivers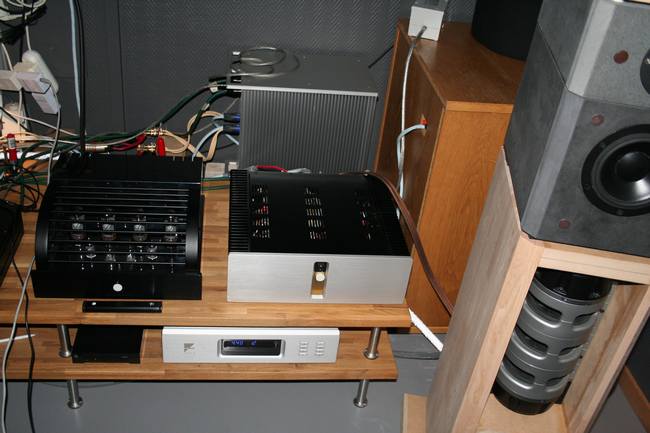 A closer look at stereo bench with all of the power amplifiers in sight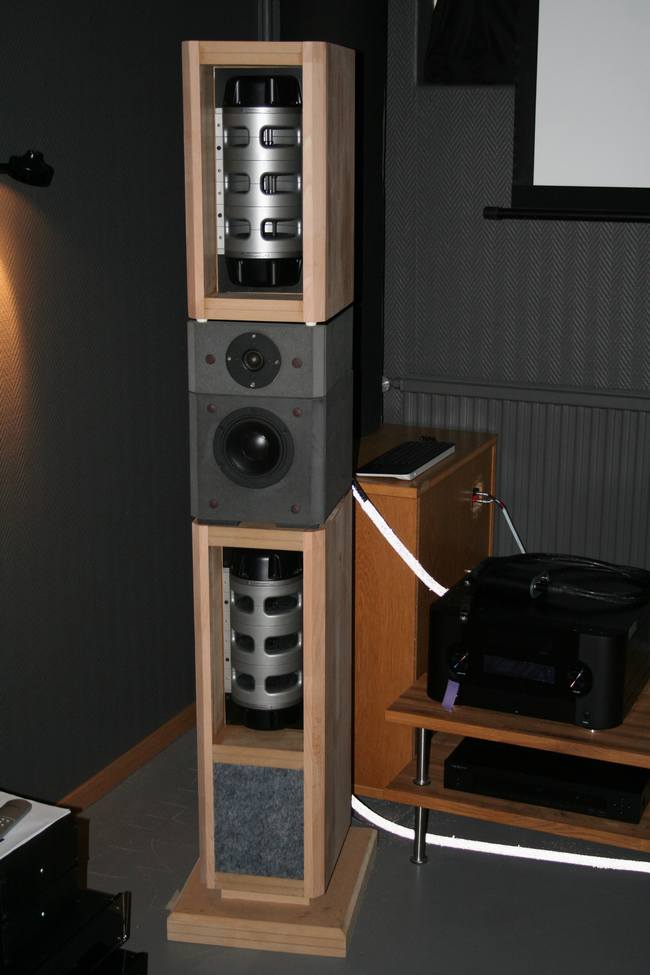 The DIY front loudspeaker tower with ScanSpeak, Audio Technology and Tymphany drivers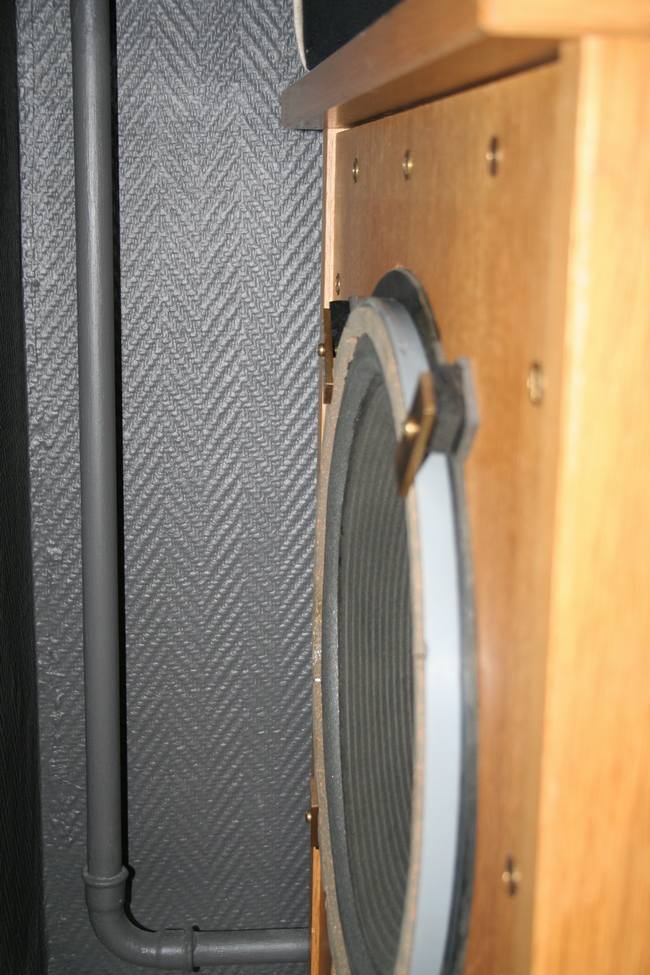 The corner placed DIY subwoofer with 15" JBL driver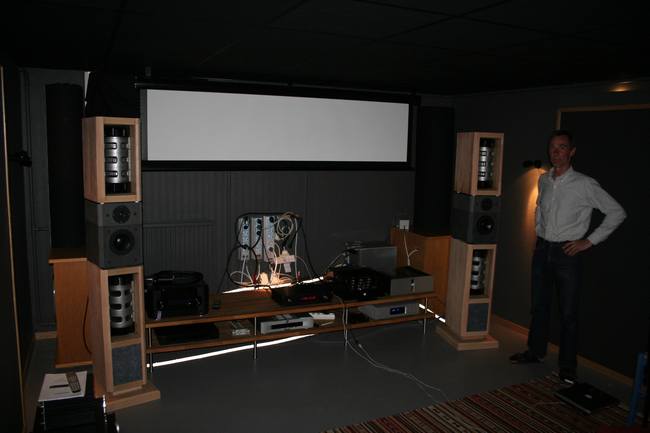 Sven - the proud DIY builder in his acoustical well trimmed Listening Room