Power Amplifier Module - 100W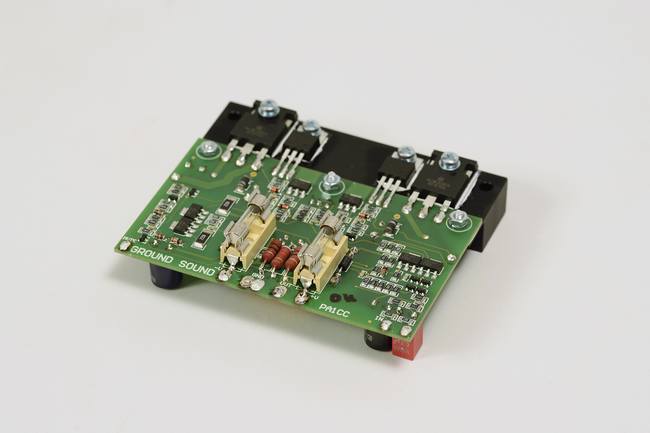 PA1CC.pdf Manual

PA1CC is a bipolar power amplifier of classical design working in class AB with moderate power consumption.
PA1CC consists of a differential cascode coupled input stage controlled by a current generator. The input stage is totally discreet to optimize for linearity and bandwidth. The voltage gain stage is a current source stage, which is differentially symmetric. The output stage is of high current gain being an easy load to the voltage gain stage. The output stage consists of 2 pieces totally complimentary high speed power bipolar transistors.
PA1CC has short circuit protection, thermal protection and rail fuses to prevent output device break down.
PA1CC features sonic excellence, constant low output impedance, low noise, low distortion and high reliability.
The maximum power output depend on voltage supply, heat sink and load conditions. Recommendations: Voltage supply of + / - 50V, heat sink less than 1 K / W and minimum load of 4Ω.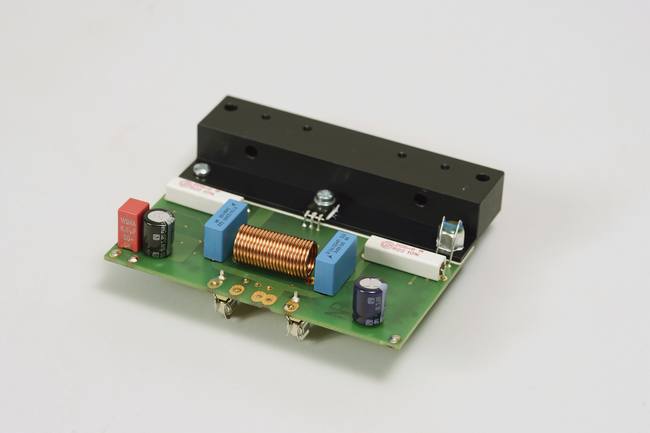 Specifications:
Maximum power output: 100W (8 Ω), 140W (4 Ω)
2 high speed output power transistors
Supply voltage +/- min. 25V - max. 65V
Distortion : <0.08%
Frequency response: 5-150kHz (-3dB)
Slew rate : >40V/µs
S/N: >110dB
Gain: 20,5dB
Input impedance : 4kΩ
Output impedance : <0.1Ω
Thermal protection above 80°Celcius
Mute control
Weight: app. 150g
Overall dimensions: 100mm x 84mm x 32mm