Power Amplifier Module - 600W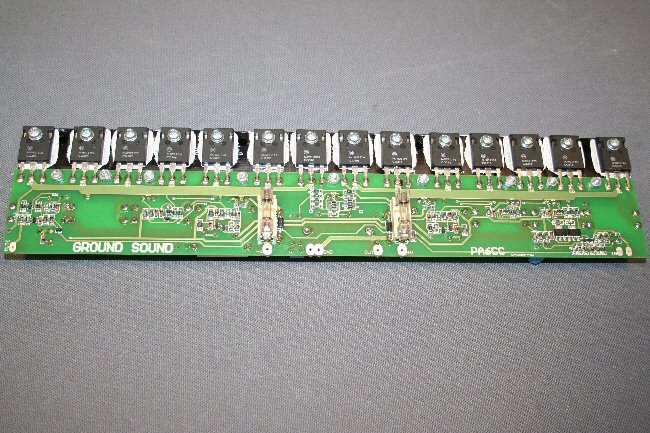 PA6CC.pdf Manual

PA6CC is a very powerful bipolar amplifier of classical design working in class AB with moderate power consumption.
PA6CC consists of a differential cascode coupled input stage controlled by a current generator. The input stage is totally discreet to optimize for linearity and bandwidth. The voltage gain stage is also cascode coupled, which is differentially symmetric in class A, to achieve low distortion at high frequencies. The output stage is of high current gain being an easy load to the voltage gain stage. The output stage consists of 12 pieces totally complimentary high speed high power bipolar transistors.
PA6CC are decoupled at positive and negative supply with 2.2uF polypropylene capacitors.
PA6CC has short circuit protection, thermal protection and rail fuses to prevent output device break down.
PA6CC features sonic excellence, constant low output impedance, low noise, low distortion and high reliability.
The maximum power output depends on voltage supply, heat sink and load conditions. Recommendations: Voltage supply of + / - 85V, heat sink less than 0,3 K / W and minimum load of 2Ω.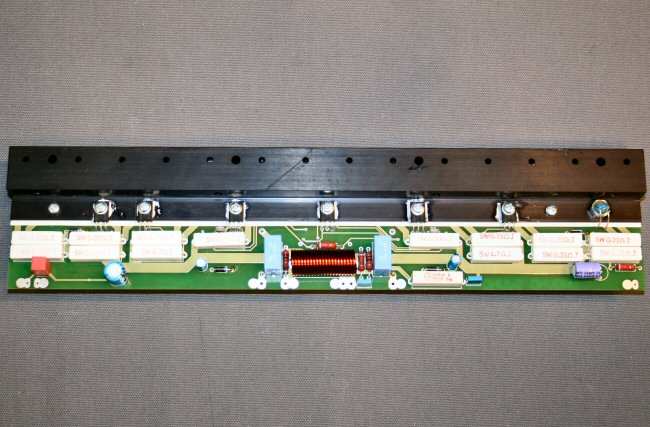 Specifications:
Maximum power output: 400W (8 Ω), 800W (4 Ω)
12 high speed output power transistors
Supply voltage +/- min. 35V - max. 95V
Distortion : <0.08%
Frequency response: 5-150kHz (-3dB)
Slew rate : >40V/µs
S/N: >110dB
Gain: 23,5dB
Input impedance : 4kΩ
Output impedance : <0.1Ω
Thermal protection above 90°Celcius
Mute control
Weight: app. 540g
Overall dimensions: 320mm x 70mm x 32mm
Measurments preformed by the Danish Audio magazine High Fidelity
The measurements were preformed with their Analog Precision measurement system.
PA6CC were powered with PSU12SA and TR1500.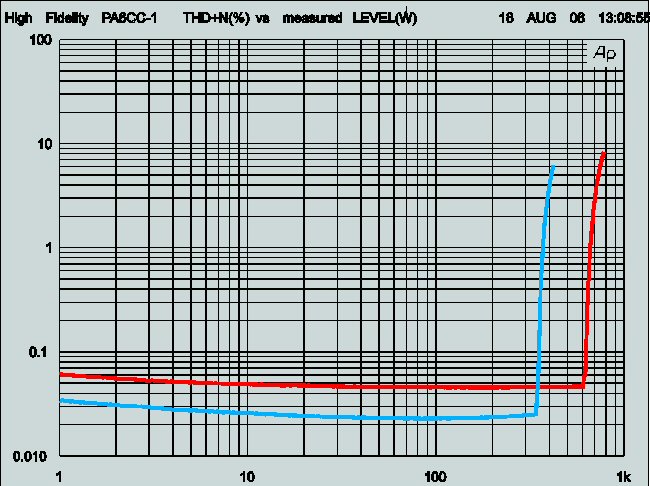 Power vs. THD+N (BW=20kHz): Blue 8Ω (350W), Red 4Ω (600W)
Measurements was not performed in 2Ω because rail fuses (10A) will surely blow.
There will be no problem to preform the test with bigger fuse ratings.
Under normal music reproduction conditions the 10A rail fuses are sufficient even in 2Ω.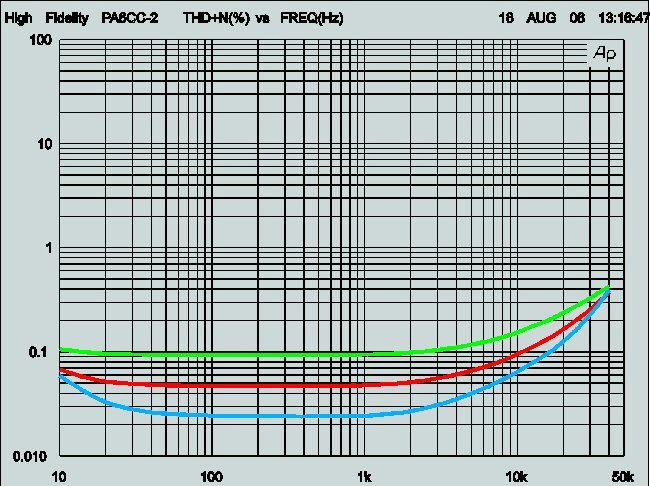 THD+N (BW=500kHz) vs. frequency at 100w in: 8Ω (blue), 4Ω (red) and 2Ω (green).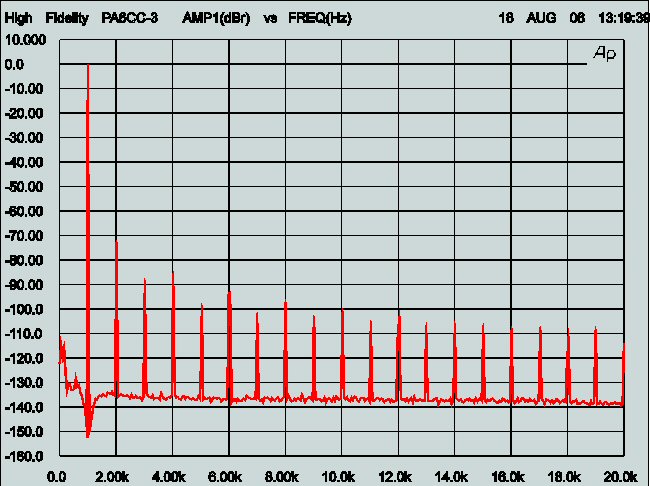 FFT. at 175W in 8Ω THD+N: 0,026% (BW20kHz).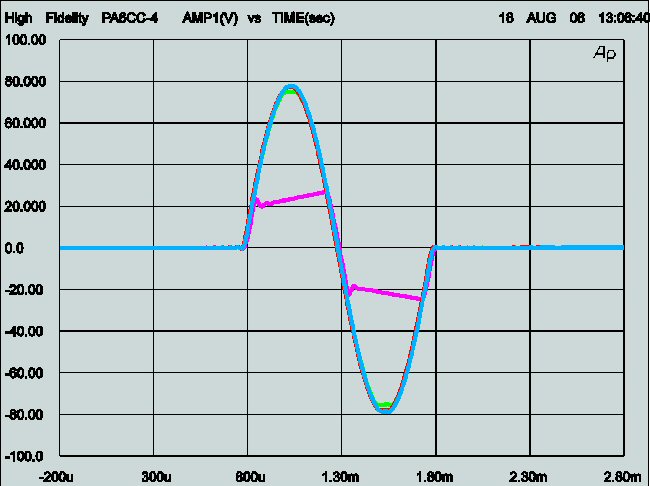 Impuls current in 8Ω (blue), 4Ω (red), 2Ω (green) and 0,6Ω (pink).