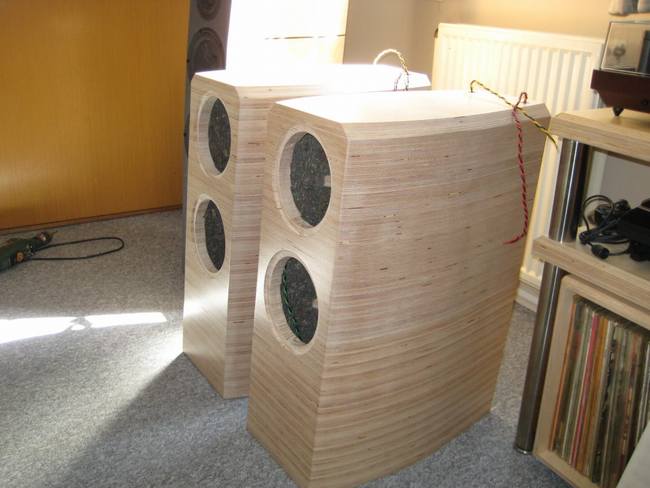 The bass enclosures ready for the ScanSpeak 18W/8531 drivers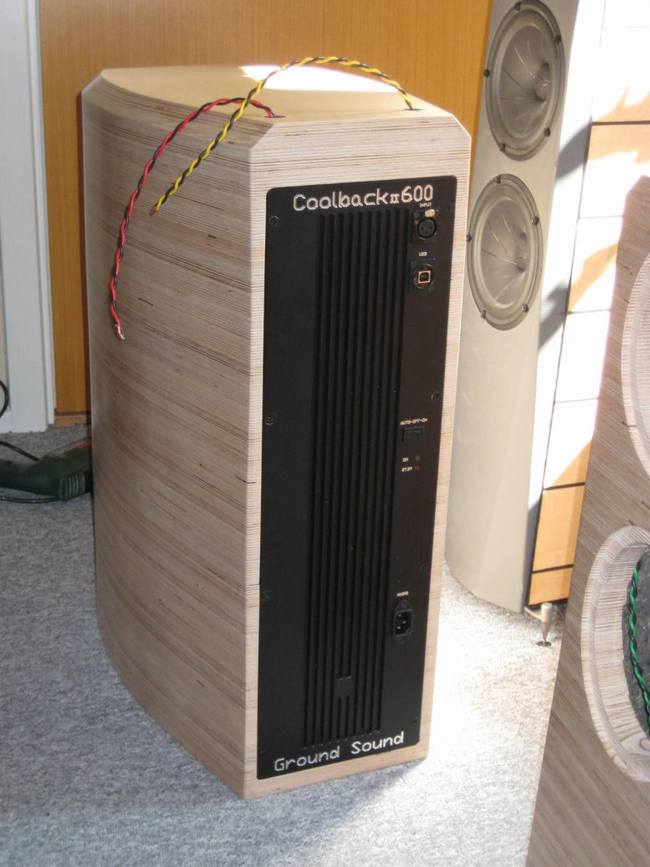 A view of the Coolback II 600 mounted in the back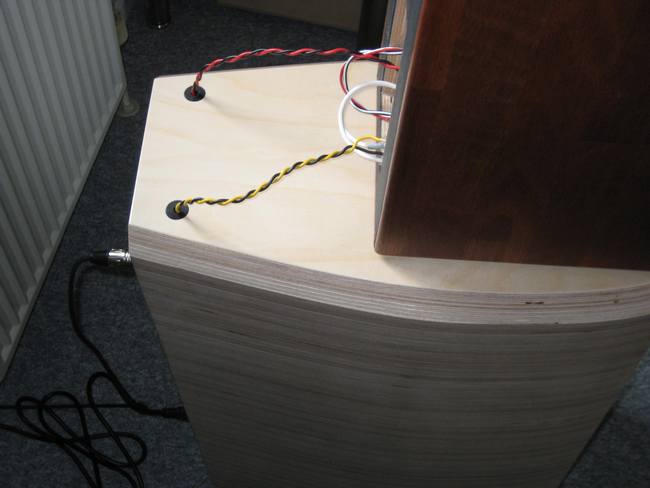 Claus is using his old CSM Mini Monitor as a temporary solution for the top.
The CSM is a Troels Gravesen construction with ScanSpeak 18W/8545 and Vifa XT25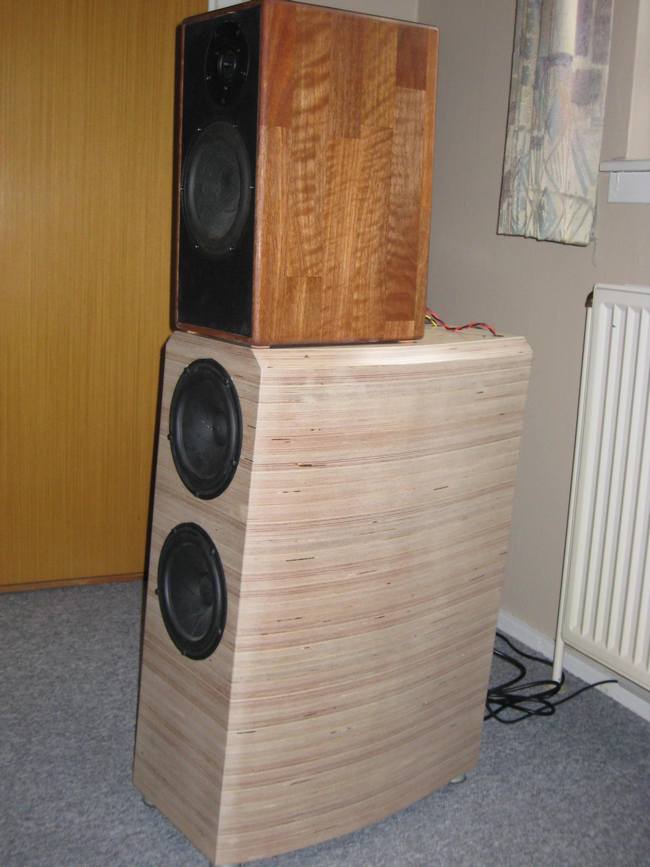 Comments from Claus at this point:
"About the sound - it's much better than I would have thought because I haven't made any measurements yet and only tuned the system by ear...! I have made crossover points at 350Hz and 3kHz with 4th order Linkwitz Riley and made some equalizing around 50-60Hz -3dB and also some damping of the tweeter. As source I use my integrated amplifier Musical Fidelity A5 as preamplifier and Musical Fidelity A5 CD-player. The records are played on an Alphason Sonata with HR100MCS arm and Dynavector 10X5 cartridge"
My immediate impression is that the sound is more dynamic - in the sense that the grip on the woofer is superb and the transient response in the music generally seems less compressed and power will never be a problem.
I have no doubt about whether I am playing CD or record-player, so all in all, the results exceeded all expectations"
"There is NO doubt that I have to make measurements when the system is finished. The digital crossover is indeed a wonderland for fiddle-fingers (there are more combinations than the lottery). So measurements are a must"
---
The continuation of Claus's excellent DIY project with new tops is here:


"At last" Claus says - he have finish his loudspeaker project and I got some very nice pictures of the finished speakers. As mentioned earlier the Top enclosure will house a Mundorf AMT 2510 tweeter and Accuton C90-6-078 mid-range. The Top box is as designing an aperiodic enclosure inspired by Troels Gravesen's "Cyclops" - which attempt to minimize reflection at the back of the mid-range membrane. The Tops are made the same way as the Bass boxes - multiple sandwich birch plywood.