Digital Crossover Module - 2 inputs & 3 outputs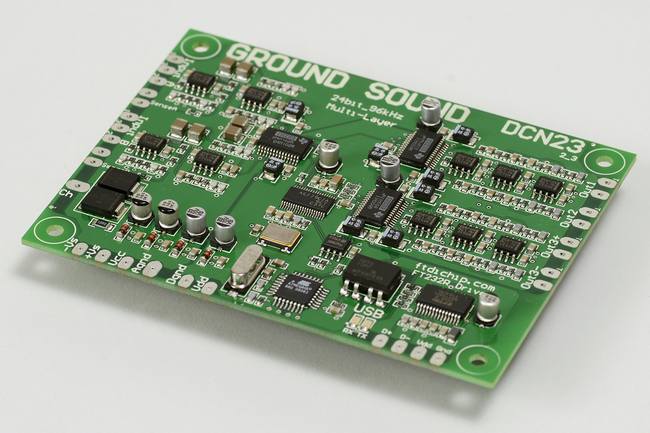 DCN23.pdf Manual

DCN23 is a high performance digital crossover filter with equalization and delay. It features 2 balanced analogue inputs and 3 single-ended analogue outputs (of which the third has an inverted output for easy bridging at e.g. low frequencies). The usage of high performance Burr-Brown converters gives DCN23 crystal clear sound and very low noise floor. The sample rate is 96 kHz to extend bandwidth and have low order analogue low pass output filtering. The resolution of converters is 24 bit and the internal signal processor resolution is 76 bit. The signal processor holds 3 channels of 16 biquads each for filtering and equalization. DCN23 has an optical isolated USB interface to avoid hum and noise from the PC.
The circuit board is a high quality 4 layer type which prevents noise and hum. The layout features a lot of decoupling - at supply entry and very close to all active components.
DCN23 is the heart of an active speaker management system offering a superb sound, easy installation and easy use in daily life.

The XOverWizard program is a graphical tool to manipulate with inputs, outputs, gain, crossover frequencies, crossover slopes, equalization and delay. The XOverWizard has a very significant feature: The ability to import a text file containing measured driver data of frequency, sound pressure level and phase. With these data the XOverWizard are able to display frequency response and more, while design are in progress. Compared to this method the "old" trial and error method seems obsolete. The loading of parameters to filter are updated within about 1.5 seconds.
The new XOverWizard II will also be able to progarm DCN23. XOverWizard II has additional features - especially the advanced version with the integrated measurement system.
Download the XOverWizard software and try it out - just click the picture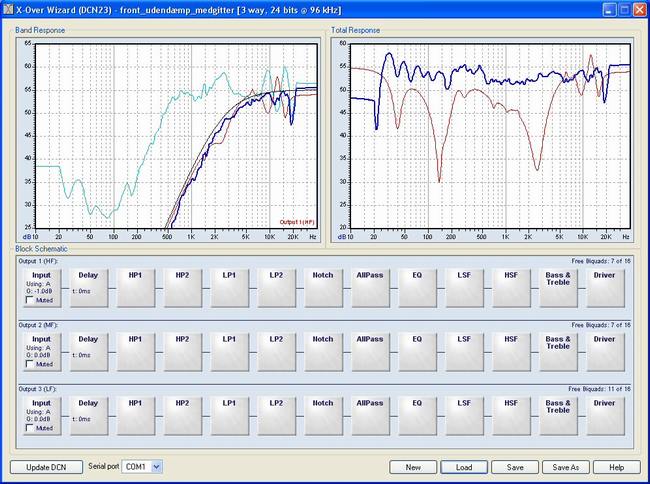 Specifications:
Resolution 24bit
Sample rate 96kHz
S/N: >110dB
Max. input voltage 4Vpp - 0dB
Frequency response: 5-48kHz (-3dB)
Latency input-output about 1ms
Optical isolated USB interface
Max. output voltage 12Vpp - 0dB
XOverWizard software
Auto Sensing output
Weight: app. 35g
Overall dimensions: 100mm x 75mm x 7mm
Measurments preformed by the Danish Audio magazine High Fidelity
The measurements were preformed with their Analog Precision measurement system.
DCN23 were powered with PSU DCN.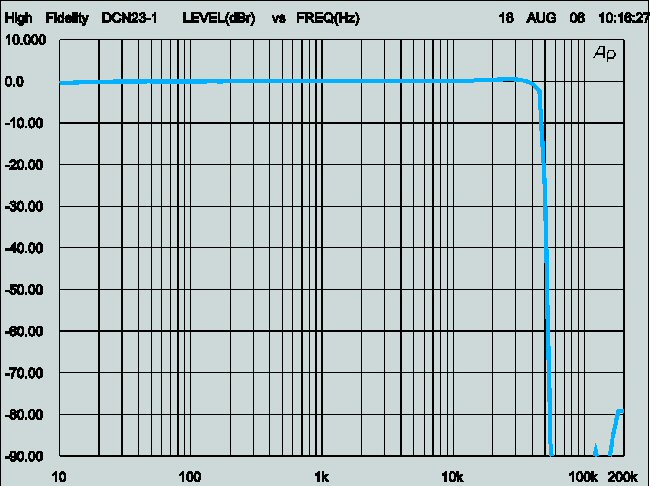 Frequency response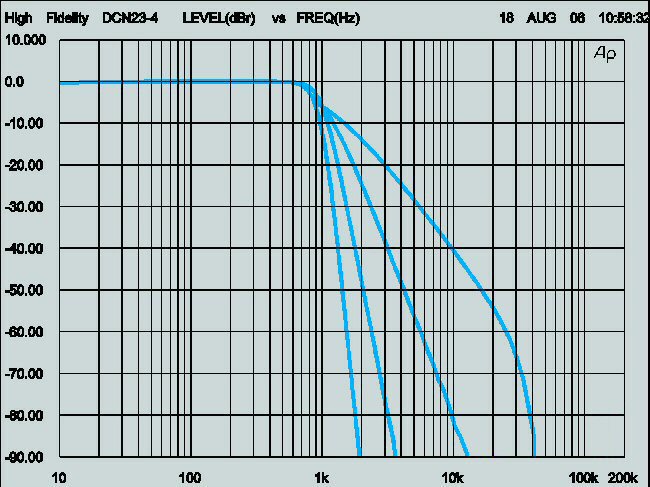 Low pass filter at 1kHz different slopes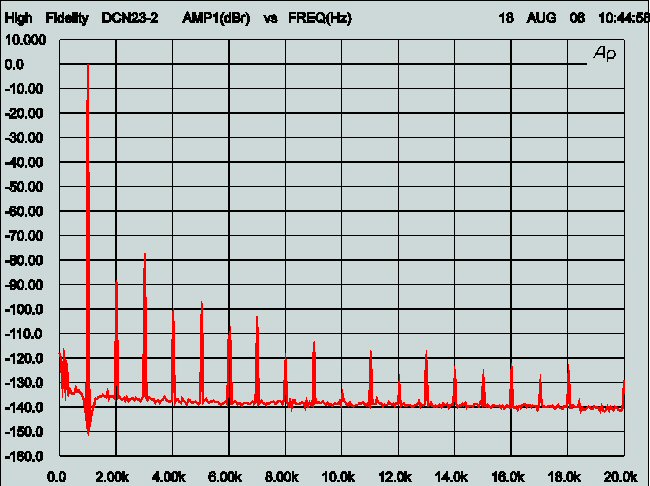 FFT 1kHz 0dB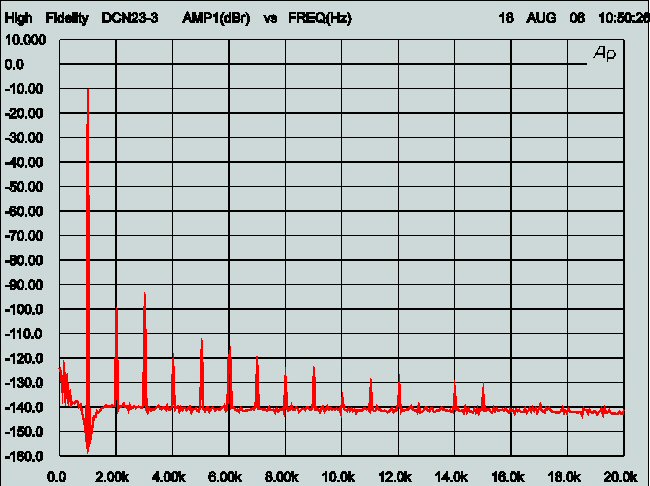 FFT 1kHz -10dB