Digital Crossover - 2 inputs & 3 outputs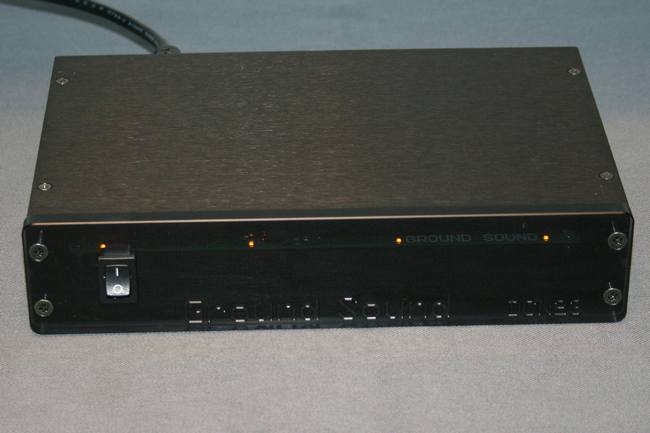 DCN23BOX.pdf Manual

The DCN23BOX kit is our answer to a highly flexible Digital Crossover, Equalizer and Room Correction Unit. It is a very powerful tool with the free XOverWizard software and even more powerful with the new XOverWizard II advanced software, which includes measurement system, target functions, optimizer engine – all fully manually or automatically operated. No system restrains in the software! DCN23BOX is based upon our very successful module by the same name DCN23, but build on one PCB including PSU, relays and connectors. The kit includes all chassis parts and will be build in 10-30 minutes.
The front plate is transparent light grey acryl and the 4 power ON LED's gives you a distinct visual look. When listening to your favourite music in the dark the soft glow of the DCN23BOX adds to the atmosphere and gives a relaxed feeling.
The DCN23BOX is easily operated at setup through the XOverWizard program running on your PC or in normal daily use without the need of an attached PC – DCN23BOX simply starts processing at power ON. Whenever you like or need to update the setup on the DCN23BOX you connect a PC running the software. It only takes 1,5 second for the DCN23BOX to be programmed when you push the button.
With a single unit DCN23BOX you can make a high-end active system for a set of passive satellites and a mono subwoofer. The more frequently used setup is two units for an actively divided 3-way system and each unit processing one side of the system either the left or the right channel.
We have used high performance Burr-Brown (Texas Instrument) converters to achieve a low noise floor and outstanding sound quality. The filter runs at 96 kHz with a bit depth of 24bits. The total processing power of 48 biquads give you a wide range of possibilities to alter, shape and adapt the loudspeakers of your system – don't ever forget that the speaker drivers are the weakest link in your sound system and this is why you have to pay the most attention here. Of course you also have to adapt the loudspeakers to the room – this is also possible with DCN23BOX.
The box features 2 input XLR connectors and 4 output RCA connectors. The power is supplied via an IEC plug and PC communication through a standard USB_B connector. The PC-interface is optically isolated to avoid hum and noise. The PC-interface has two LED's on the back panel indication ongoing programming.
Software
Download the XOverWizard software and try it out !
The new XOverWizard II will also be able to progarm DCN23BOX. XOverWizard II has additional features - especially the advanced version with the integrated measurement system.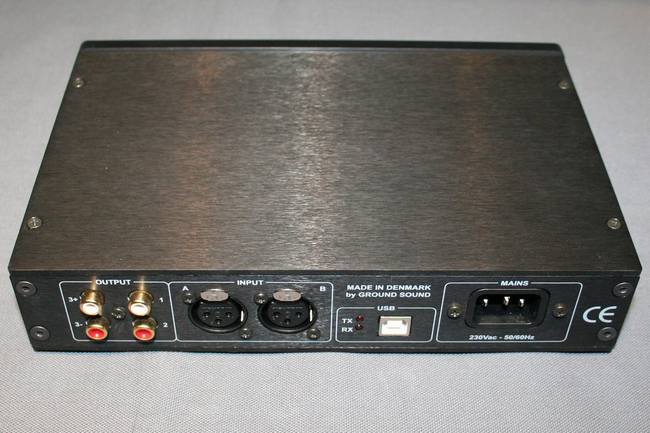 Specifications:
Resolution 24bit
Sample rate 96kHz
76bit processor precision
48 biquads total processing filters
S/N: >110dB
Frequency response: 5-48kHz (-3dB)
Max. input voltage 4Vpp - 0dB
Max. output voltage 12Vpp - 0dB
Latency input-output about 1ms
Optical isolated USB interface
No need for a PC to boot the filter
XOverWizard software
230Vac mains supply - optionally 115Vac
Weight: app. 1,4kg
Overall dimensions (WxHxD): 232mm x 50mm x 155mm