Preamplifier / DAC / Digital Crossover / EQ / USB Soundcard
DCN28 is a true high performance Digital Crossover Filter, Pre-Amplifier and Room Correction in one unit.
DCN28 will serve as the heart of an advanced active sound system and replaces the ordinary analogue preamplifier, USB DAC and/or external DAC.
True high performance Audio Products often takes a lot of engineering time and our new DCN28 is absolutely no exception. But rest assured that this is no ordinary audio product that might enhance the performance of your sound system - it will definitely lift the overall sound quality to another level.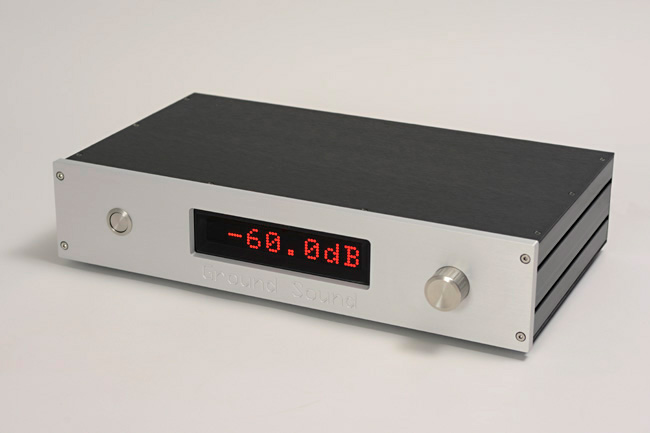 DCN28 Silver Front Panel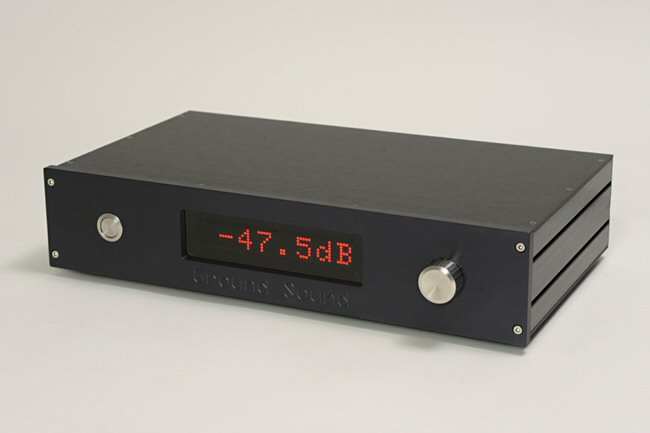 DCN28 Black Front Panel

What will you have to do, you ask...

You will have to turn your system active, which will require a number of changes - like multiple power amplifier channels, removal of the passive crossover filter in your loudspeaker and some new cabling. There are some nice examples in our Customer Gallery section of how this is done and it's done by our customers themselves...
OR you could make your own Do It Yourself loudspeakers which you also can see a lot of examples of in the Customer Gallery.

If this is a bit overwhelming for you at first sight, don't dispare - our dealers, our distributors and we at Ground Sound can assist you in every aspect of the implementation. We can even make custom-made solutions, which will fit perfectly into your Listen Room or Home Theatre.

YOU just have to be willing to let go of the traditional passive loudspeaker system !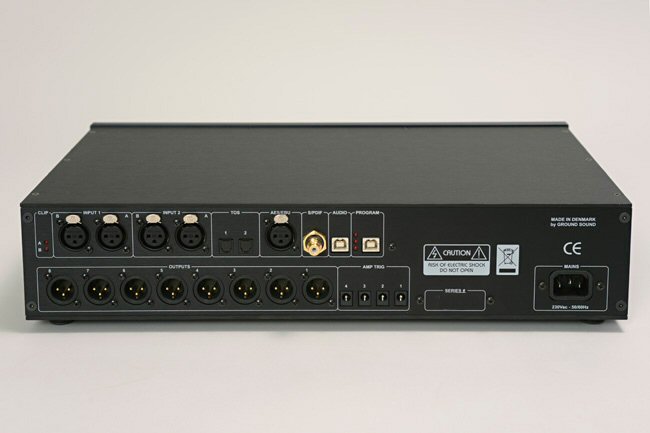 DCN28.pdf User Manual
DCN28 is supplied with the XOverWizard II advanced software which is a graphical tool to manipulate with inputs, outputs, gain, crossover frequencies, crossover slopes, equalization and delay. The software features measurement engine, post processing tools, optimizer engine with target option, output listing and direct transfer to the crossover setup environment. There are no limitations or constrains in the XOverWizard software. More details at the XOverWizard II page.