This Active Speaker Management System is intended as the back of a loudspeaker. All electronics assembled on it and acting as a heat sink for the amplifier modules. The only visible on the outside are the connectors (Balanced Input, PC Communication and Power inlet), Function Switch (ON-OFF-AUTO) and LED Indicators (ON-StandBy). The Coolback 300 aluminium sheet is 150mm wide and 550mm high - a thickness of 10mm - a flange of maximum 20mm for mounting.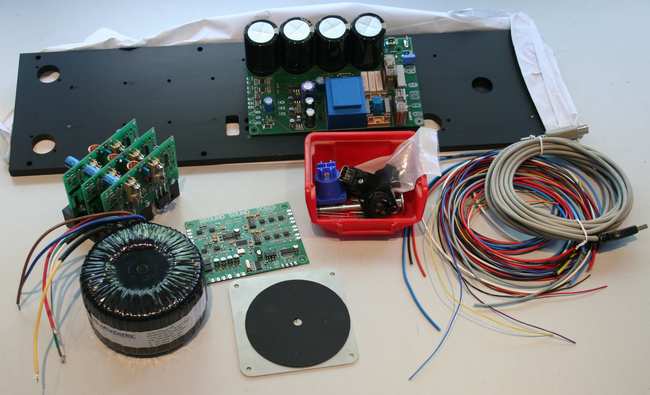 The Coolback 300 kit is offered as a system kit with all included - Coolback 300 aluminium sheet, modules, connectors, switch, LEDs, wires, screws, distances, washers. The kit is delivered with 3 pcs. PA1CC power amplifier modules.




The coolback kit include these modules and fittings:



DCN23 Digital Crossover 24bits 96kHz
PA1CC Power Amplifier 100W
PSU4SA Power Supply 4 Audio Grade Caps
Transformer 300VA Toroidal Silent Design
NC3FD-L1-B Neutrik XLR 3-pole male - input
NAUSB-B USB adaptor male A-B - PC-interface
NAC3MPA Powercon mains connector - 230Vac



The Coolback 300 offers a nice power package in small dimensions and features all of the same benefits which our bigger systems do.